Looking back at 2015, it would be worthwhile to highlight and keep in mind the digital marketing best practices  – best in terms of effectiveness and results.
Dave Chaffey, CEO and co-founder of Smart Insights, presented the results of the poll, in which marketers were asked the question: "Which single digital marketing technique do you think will make the biggest commercial impact for you in 2015?". Let's go together through the top results.
1. CONTENT MARKETING IS A KING
The answer of the majority of the respondents (29, 6%) was content marketing.
How to make sure your content is good enough?
Start with planning your content (have the right purpose, format, and topic)
Then goes the creating part
Afterwards distribute your content (choose the right ways)
Analyze, analyze, analyze…. (never stop analyzing)
One very important part here is to create RIGHT content. Here are some tips:
EDUCATE people. Try to keep your content highly interesting and valuable. People come to your website to gain something useful.
Make sure you are creating the content in accordance with your buyer persona's needs and their stage in Buyer's Journey. Find out more about Buyer Persona and Buyer's Journey.
Less is more. Keep it short! Nobody wants to read the endless posts…
First worry about the information you provide, then about design.
2. BIG DATA
Practicing big data is the second favorite option (14, 6%) for the respondents in this survey. Data, data, data! Rely heavily on data.
Like that, you can be sure you are on the right path to plan, create, and implement your best digital marketing campaigns. Remember, when you are reaching the right person on the right time, your total score of success reaches 100%.
There is one important tip for your business. Be sure to organize your data in a good way, because messy, disorganized data doesn't bring your business any benefit, as you simply can't use it. So, when it comes to organizing the data, you can use a very simple technique, so - called dashboards. For example, like this one.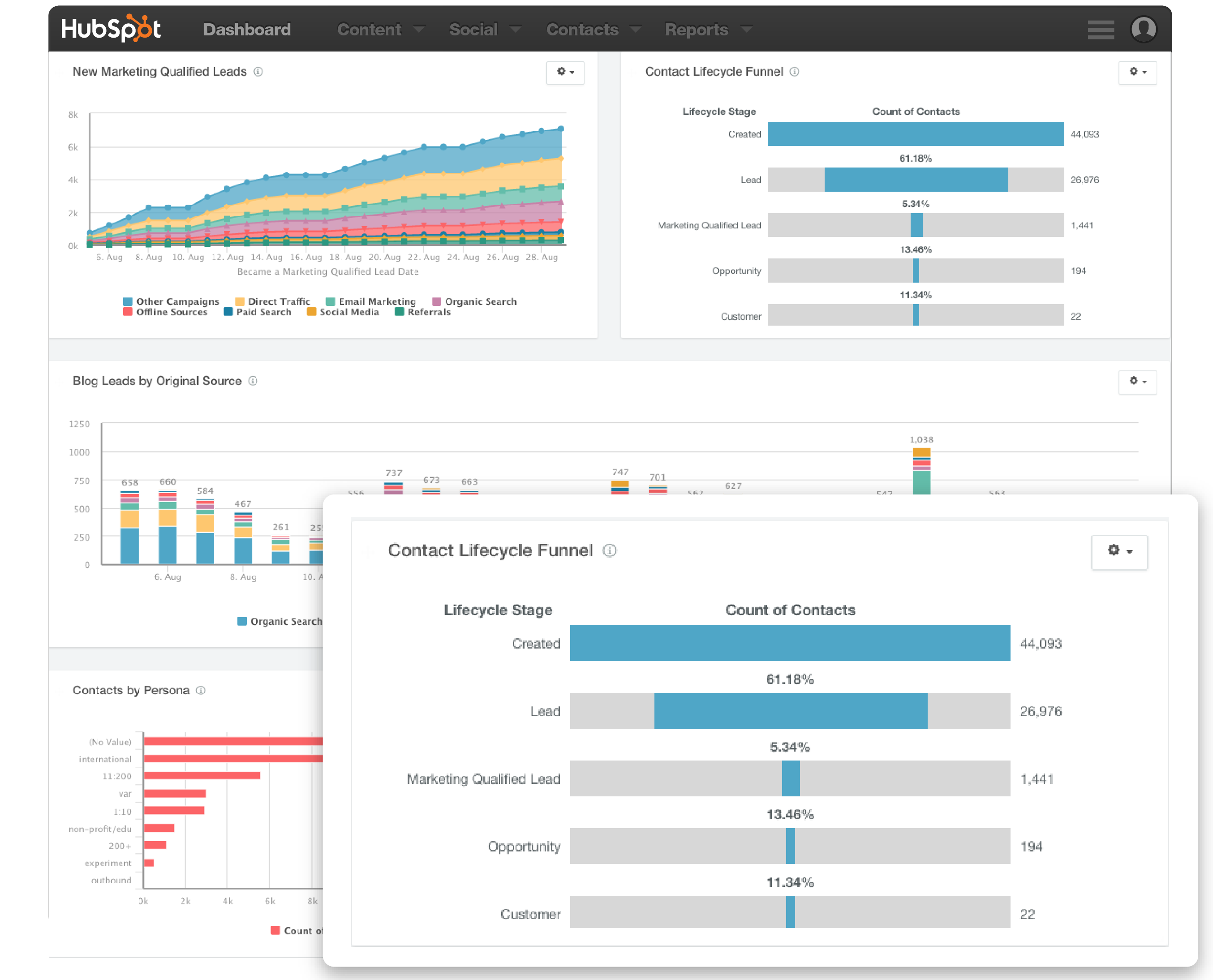 If you want to dive deeper into the big data topic, this informative slide share presentation about Big Data in Marketing from Digital Marketing Strategist at 7marketz Maryna Burushkina will provide you the right knowledge.
3. MARKETING AUTOMATION
This includes web personalization and behavioral email marketing. 12, 8% of the respondents favored this option, which indicates a growing trend of data-driven digital marketing practices in 2015.
It is not surprising, that this option ranked as the third best in the results. You want to ask why?
Put yourself in the shoes of your potential customer. Would you like to receive an email, which starts with mentioning your name and holds personalized response? Would you like to feel like you are special for the company?
Or would you like to feel like you are receiving the message, which was sent to a millions of people? The automated, robotic one?
We bet that you would choose the first option. Let us give you the example of personalized response.
Notice the way the company treats the user of their services. That is the right tactic to deal with your existing and potential customers.
4. MOBILE MARKETING
Including the mobile advertising, sites and apps. Nowadays, 80% of internet users own a smartphone. Impressing, right?
Make sure your website is mobile-friendly and the pages of your site can be easily viewed on any size of the screen. If your website still doesn't have the easy-to-use mobile version, we suggest you to hurry – you may be ignoring a large portion of your customer needs, which can result in a very unpleasant outcome.
Take a look at this example of mobile-friendly versus mobile-unfriendly website versions. Notice how much easier it is to view the page and actually browse the site.
Can't have enough of digital marketing? Check out the 7 digital marketing facts to know and 11 best digital marketing practices to broaden your knowledge about digital marketing world.
With the wealth of knowledge on the main digital marketing best practices from previous years, stepping into 2016 brings about a wave of new possibilities in this field that have not been already tapped into. Digital marketing is the way forward, isn't it?